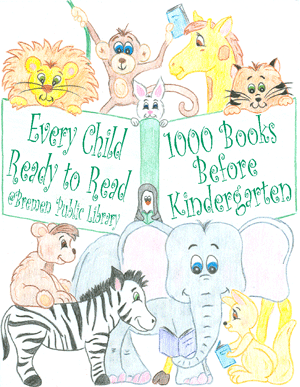 1000 Books Before Kindergarten (en Español)
Los padres pueden inscribir a su hijo en cualquier momento para este programa en curso. ¡La participación es fácil! Sólo lea con su hijo a su propio ritmo, cuando sea conveniente para usted. Lleve un registro de los libros que lee en una carpeta práctica que se proporcionará cuando se registre. El programa le ayudará a estimular y recompensar a su hijo / a por la actividad de lectura.
1000 Libros Antes del Kindergarten fue creado por Sandy Krost, nuestra ex Bibliotecaria Infantil. El programa está patrocinado por capítulos locales del Club Kiwanis, Psi Iota Xi, Tri Kappa y el Club de Leones.
It is never too early to start reading with your child!